German-English Interpreter in Berlin, Brandenburg and Beyond
I work as a freelance interpreter for German in Berlin and Brandenburg, the region surrounding the city.
If you need conference interpreters for English and German elsewhere Germany, or even further afield, please do not hesitate to get in touch.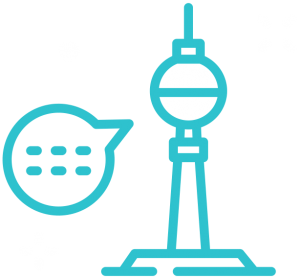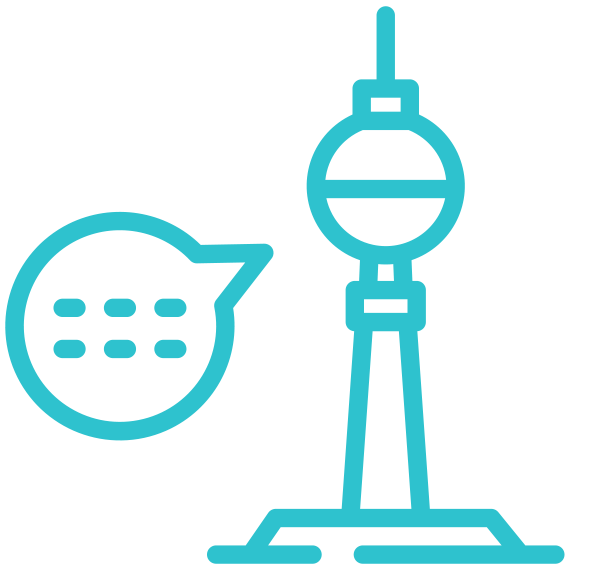 I offer the following conference interpreting services:
Interpreter for the
language combination:
English – German
and German – English
Interpreter for Events
You may be unsure which interpreting method is the most suitable for your event, for example,  whether you need simultaneous or consecutive interpretation. Perhaps you need both methods, at different times during the event, depending on various factors. I will be happy to help you find a solution.
I offer interpretation services for the language combinations English – German, German – English and French – German. If you are organising a conference with participants speaking several different languages, I will be happy to take care of all your communication-related needs. I can put together a team of competent interpreters to cover all the languages at your event – be it Russian, Spanish or Japanese.
play_circle_filled
pause_circle_filled
play_circle_filled
pause_circle_filled
Technical Equipment for Interpreters 
I can organise all the necessary technical equipment. For each team of simultaneous interpreters – two or three per language combination – a sound-proofed booth is required, as well as receivers and headphones for the participants listening to the simultaneous interpretation.

What Are the Costs for Professional Interpreters? 
The costs for professional conference interpreters depend on various factors such as the length of the event, the language combinations and the organisational effort involved. The fee for interpreters covers not only the services of the interpreters onsite but also their intensive preparation on the topic and terminology. On request, I can provide a non-binding quote tailored to your event.
Catleen Grötschel
Conference Interpreter
German – English
Professional Domicile:
Berlin
Phone:
+49 152 562 528 42